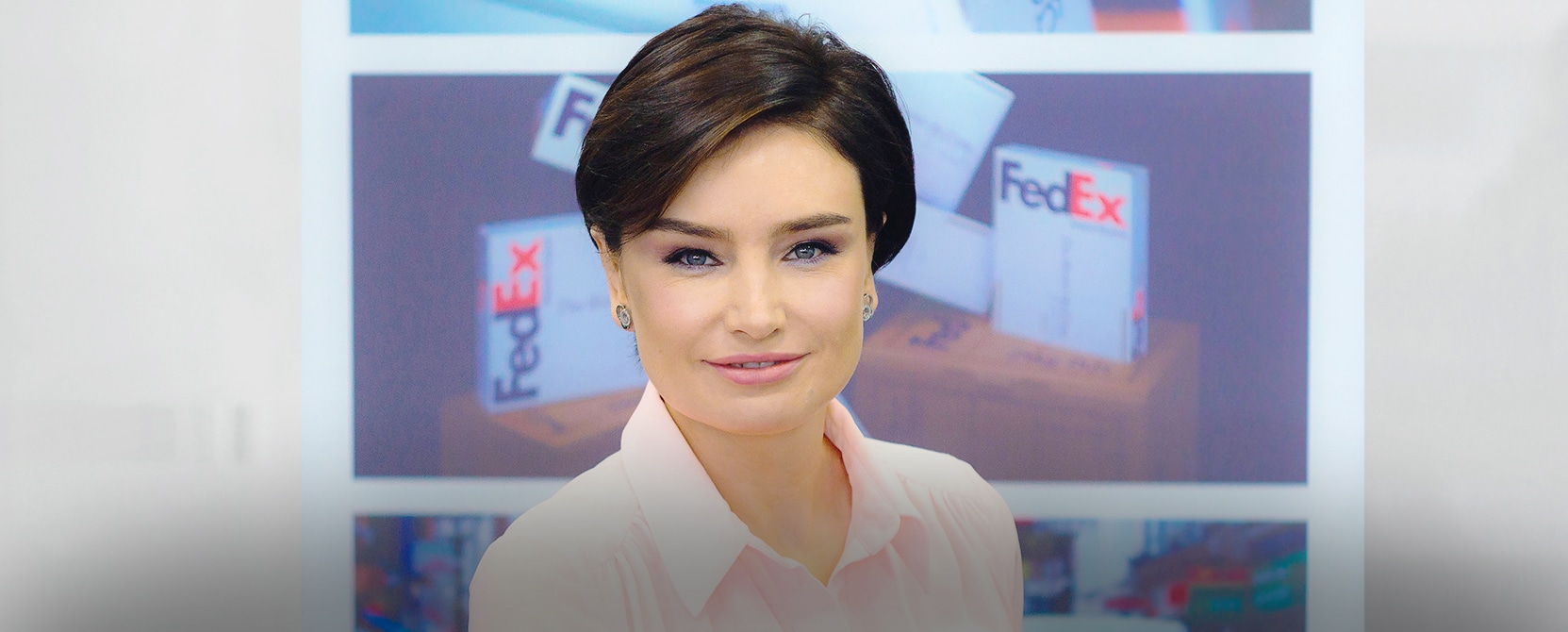 As Managing Director of the courier and express service provider EMEX Kazakhstan, Tatyana Vorobyeva is familiar with the challenges and opportunities of the logistics industry. Since 2003 EMEX, a Militzer & Münch company, has been offering KEP (courier, express and parcel) services for particularly urgent shipments. The company benefits from the philosophy and global network of FedEx.
Ms. Vorobyeva, what was your motivation to work in the logistics industry when you started your career?
Tatyana Vorobyeva: To me, logistics is not just a necessary business tool – it is a real business driver. It is an opportunity to show not only professional skill, but also creative abilities. From shipment to delivery, the collaboration of many people is involved.  This can be compared to a living organism, which must constantly, clearly and harmoniously function – without ever stopping. Movement and achieving the desired results are my main incentive and motivator.
What are your tasks and biggest challenges at the head of EMEX? 
Tatyana Vorobyeva: For me, the main task of a manager is centrally managing  the employees' mindsets. I want to motivate each employee and direct their energy so we can achieve our common goals.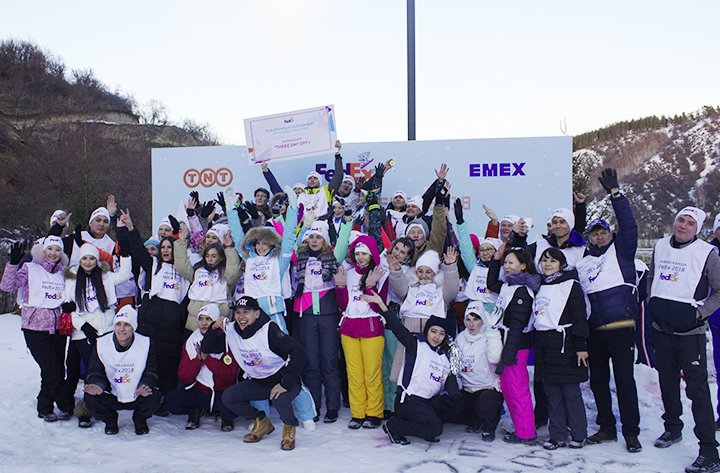 EMEX employees at the winter sports company event "EMEX Asiada 2018"
What were the most important milestones for EMEX? 
Tatyana Vorobyeva: The most significant achievement for EMEX was the opportunity to represent both the TNT and FedEx brands in the Kazakh market. In connection with the merger of FedEx and TNT, we implemented many important improvements for a successful transition at a crucial juncture and in a short span of time. We successfully increased our scope and revenue, and improved our business processes and operations. The whole procedure was complex and time-consuming – nevertheless, our team at EMEX fulfilled all necessary actions and requirements. We can call the project "merger FedEx / TNT in Kazakhstan" a true success. EMEX hired more than 45 new employees after the merger of FedEx and TNT. Today the total EMEX workforce exceeds 105 specialists. The company has doubled in size during the transition period, which took approximately three months.
Why has Militzer & Münch implemented the courier and express service EMEX?
Tatyana Vorobyeva: EMEX was founded in 1998. As business became increasingly global, competitive, and rapidly changing, everyone from entrepreneurs to large companies needed accelerated delivery. So they turned to us for flexible and innovative solutions. To offer these became priority number one when the M&M Militzer & Münch Group express delivery service was established.
What services does EMEX offer?
Tatyana Vorobyeva: By now, we have compiled a unique portfolio of services – from express delivery, forwarding and customs clearance of cargoes to complex solutions that completely cover the needs of our existing and potential partners. We deliver more than packages. We simplify international transport by helping customers manage their imports and exports by sea, air, or land. Also, EMEX pays special attention to developing the cooperation with the E-commerce segment. For the convenience of online stores, we introduced a universal product designer that allows our customers to select additional options beyond the basic package of express services – for example cash on delivery or partial redemption.
EMEX is very successful in Kazakhstan. What is the secret of its success?
Tatyana Vorobyeva: One of the main attributes of the success of EMEX is the introduction of the FedEx philosophy into people's day-to-day business processes. The philosophy focuses on people's commitment and business success. The people-service-profit philosophy is based on the confidence that by creating a favorable working environment for employees, the company motivates the staff to provide better customer service. This leads to consumer confidence and increases the demand for EMEX / FedEx / TNT products and services.
What are the future goals for EMEX? 
Tatyana Vorobyeva: EMEX supports policies that promote the interests of our customers, team members, owners and businesses. The goals from the point of view of shareholders and the company as a whole are growth and profitability.