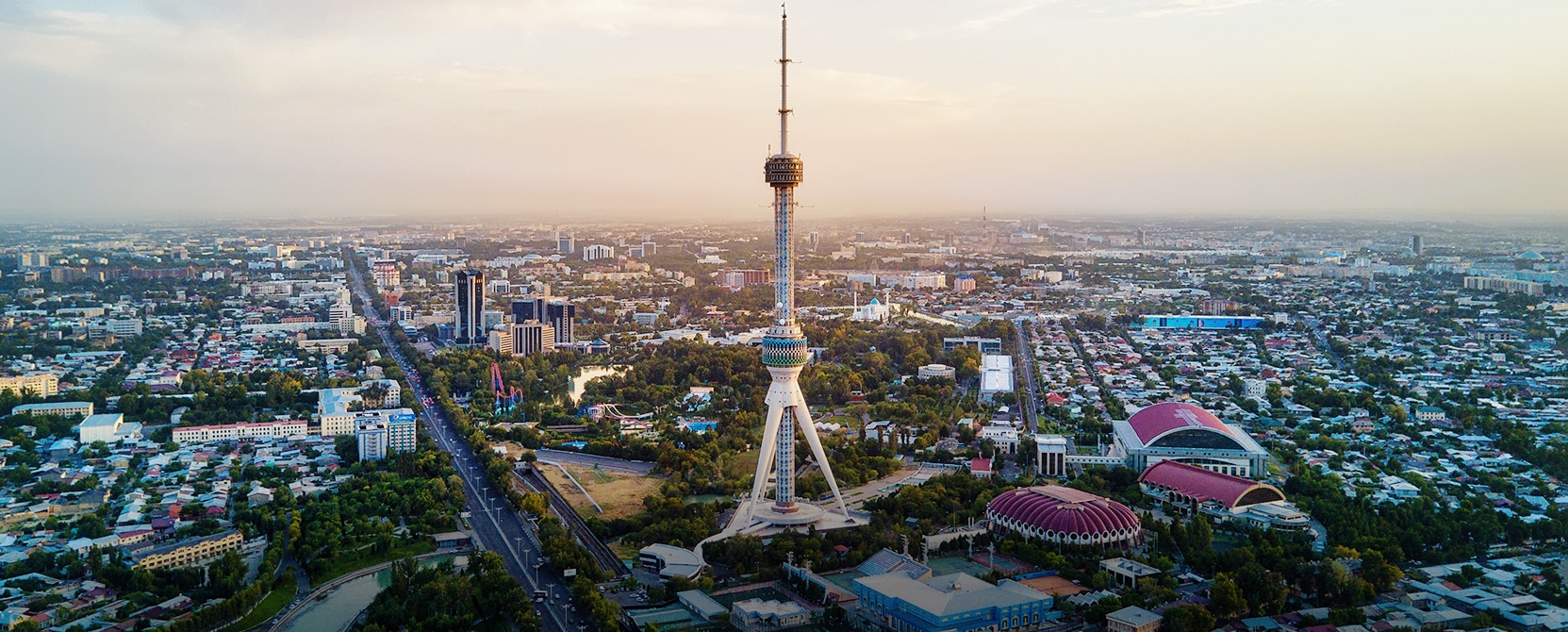 New services, increasing export activities, and challenging projects in sight – Militzer & Münch Uzbekistan is growing rapidly and has many big plans. Khurshid Kasimdzhanov, since 2006 Managing Director of the Uzbek M&M organization, gives an insight into the current developments.

Mr. Kasimdzhanov, in how far have the logistics services Militzer & Münch Uzbekistan offers changed in the course of the past few years?

Khurshid Kasimdzhanov: As Militzer & Münch has a strong presence in Europe, in the past, we mainly offered import services from Europe. Two years ago, we entered new terrain by opening our own export department. We are very successful in this field. We have regular truck transports to CIS countries and to Europe. This step was of major importance for the development of our business.
Where do you see the challenges and opportunities for Militzer & Münch Uzbekistan at this time?

Khurshid Kasimdzhanov: Lately, many foreign logistics companies have appeared on the Uzbek market, and many new Uzbek companies have been founded. This leads to stronger competition in the logistics sector. On the other hand, there are many positive changes at this time in Uzbekistan, changes that we benefit from. Developments like the growth of e-commerce require fast and professional transport and logistics solutions. For us, this is a great opportunity, and we grow with these challenges. With the support of the Militzer & Münch Regional Management, we are continuously expanding our business. We recently moved to a big new office and took on additional staff – currently, there are twenty experts on my team.
Which change is the most advantageous for you?

Khurshid Kasimdzhanov: The main business of Militzer & Münch Uzbekistan is the import of equipment and machinery for textile production. Increasingly, the Uzbek government is selling cotton to local manufacturers for further processing, instead of just exporting raw cotton abroad as in the past. Thus, many new textile factories are taking up operations in Uzbekistan, and export their products. For our customer Uztex , we are at this time transporting 50 containers from India to the customer's production plant in Uchkurgan, Uzbekistan.
Are you registering any future trends that might be interesting for Militzer & Münch Uzbekistan?

Khurshid Kasimdzhanov: Yes indeed; the construction sector is showing rapid growth at the moment. New hotels, office buildings and sports centers are being built everywhere. It is our strength to always be alert and keep a watchful eye on such developments. We are currently preparing for new customers from this sector, and expanding our service portfolio specifically for this industry.