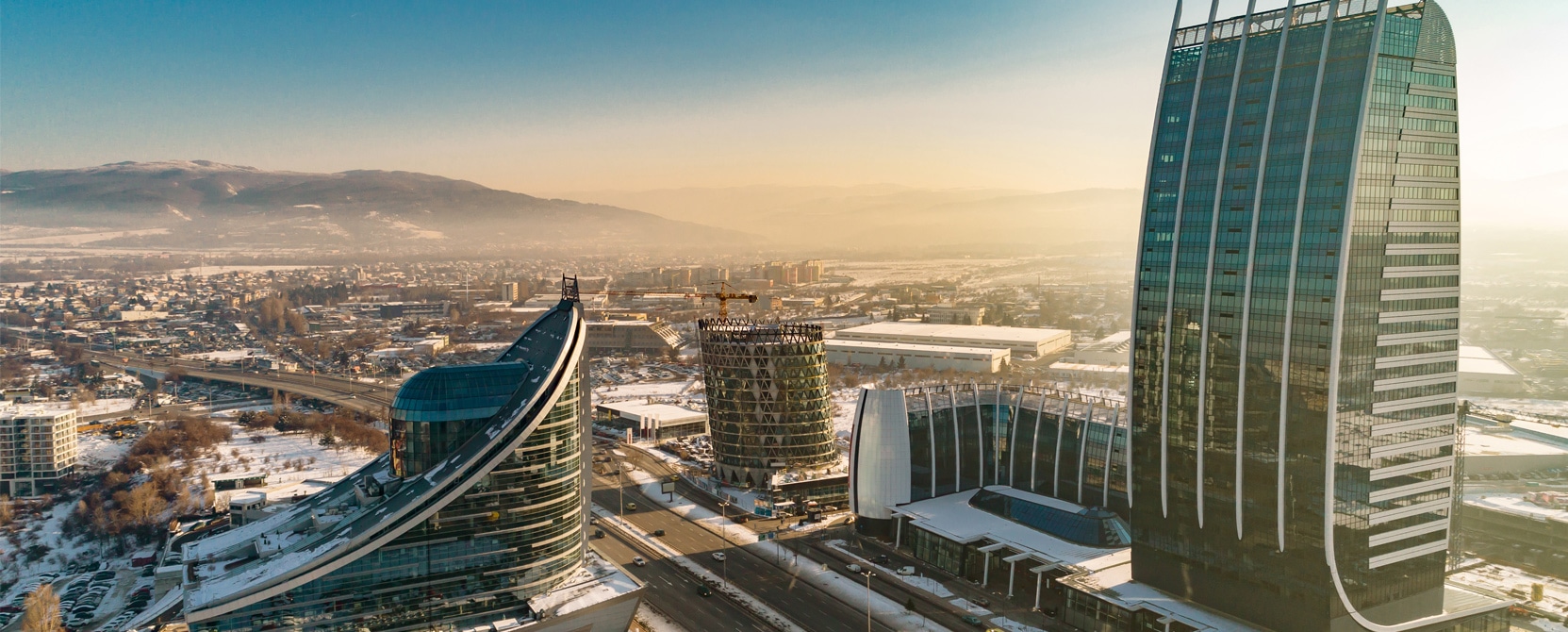 Smart, efficient, and future-oriented: on May 19, M&M Militzer & Münch BG Co. Ltd. officially inaugurated its new transshipment terminal in Sofia. The cross-docking facility is equipped with state-of-the-art technology, thus ensuring the efficient handling of general and groupage cargo. At the same time, it forms the basis for Militzer & Münch Bulgaria to continue growing in the road freight sector.
The new facility was built to fully meet the requirements of Militzer & Münch Bulgaria. Its transshipment area covers 1,800 square meters. Incoming and outgoing shipments are handled via 16 loading gates, and scanned with the latest generation industrial tablets. A high level of security is ensured; among other things, the entire facility is video-monitored by 60 cameras.
In addition, the facility offers 880 square meters of state-of-the-art office space, creating ideal working conditions for the entire administrative and road transport team of Militzer & Münch Bulgaria. From the terminal, Militzer & Münch mainly serves Germany, Italy, France, Benelux, Spain, and Northern Europe.
"With the new cross-docking facility, we intend to continue expanding in the road segment," explains Sacho Todorov, CEO M&M Militzer & Münch BG Co. Ltd. "Thanks to modern technology, our cargo handling operations have become more digital; we are increasing efficiency and raising the quality level even further. We are thus opening up additional opportunities for our new and existing customers."