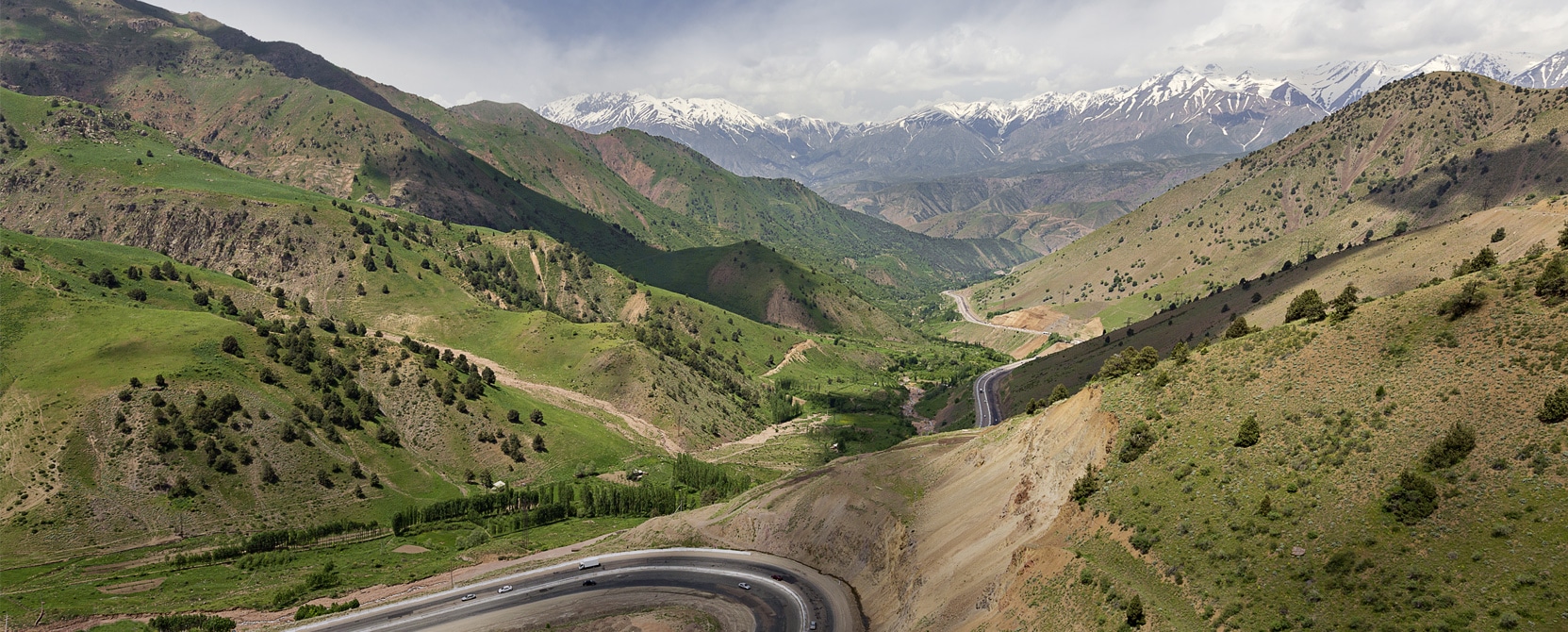 Out-of-gauge: between May and October 2021, Militzer & Münch transported seven autoclaves to Uzbekistan for a manufacturer of construction and household materials. The weight – 83,000 kilograms each – and the dimensions of the autoclaves posed some challenges for the Militzer & Münch Uzbekistan team, but these were not the only hurdles they had to overcome.
An autoclave is a sealable high-pressure chamber that can take various forms. In industry, autoclaves are used for such purposes as curing building materials, vulcanizing tires or for sterilization. Autoclaves can also be found in the kitchen at home, as pressure cookers are also classified as autoclaves.
The dimensions of the seven autoclaves Militzer & Münch transported for the customer from Northern Germany to Chirchiq near Tashkent, however, hardly remind one of cooking pots. "With a length of 45 meters and a diameter of four meters, the autoclaves are so big that the factory where they are going to be used for manufacturing aerated concrete building blocks has to be built around them. No door would be big enough for them to be installed afterwards," says Yulduz Babajanova, head of the projects department at Militzer & Münch Uzbekistan. "On-time delivery was therefore an essential factor in the time schedule for the construction of the Chirchiq factory."
Multimodal – and via different routes
Militzer & Münch Uzbekistan delivered the autoclaves to their destination in three shipments. Since there are no standard solutions for transports of this scale, the project team worked with three subcontractors; different routes and various multimodal combinations were used. "Nikolaus Kohler, our Regional Managing Director for Central Asia, advised us on our own choice of subcontractors," says Yulduz Babajanova. "A shipment with these dimensions entails various challenges. For example, after arrival in Uzbekistan, each of the three shipments had to be taken to the construction site with a convoy of escort vehicles to ensure maximum security. In addition, we were not flexible with transit times."
Delays in St. Petersburg
The first transport was started in May 2021. Militzer & Münch transported two autoclaves from the point of origin in northern Germany, first by truck and then via inland waterway to Antwerp. There, they were loaded onto a freighter and shipped to St. Petersburg. In St. Petersburg, however, there were severe delays because the Russian Railroad was unable to meet transit times due to a rail platform overload. The cargo then continued by rail to Shymkent in Kazakhstan and from there by truck to the construction site in Chirchiq.
Due to the delays, the first transport took 135 days – the longest transit time of the three transports. To prevent this from happening with the second shipment, Militzer & Münch chose an alternative route. Up to St. Petersburg, the two autoclaves took the same route. From there, however, the cargo did not continue by rail, but was carried on the Volga-Don Canal across the Caspian Sea to Aktau in Kazakhstan. There, the cargo was transferred to trucks and covered the rest of the way by road – the entire transport took only 60 days.
Transport number three was even faster. It took only 55 days to transport the three autoclaves from northern Germany to Chirchiq. Here, too, the cargo was first taken to St. Petersburg, but then continued via the Volga-Don Canal to Tolyatti in Russia, and from there by road to the construction site.
A satisfied customer
"Despite the delay, we were able to handle the transport to our customer's full satisfaction and deliver the autoclaves within the scheduled time," says Khurshid Kasimdzhanov, Managing Director of Militzer & Münch Uzbekistan. "The customer had already cooperated with us on several projects, and we were able to convince him of our merits also this time. This success is primarily due to the good performance of our team in Uzbekistan, but also to the flexibility and resourcefulness of our subcontractors."