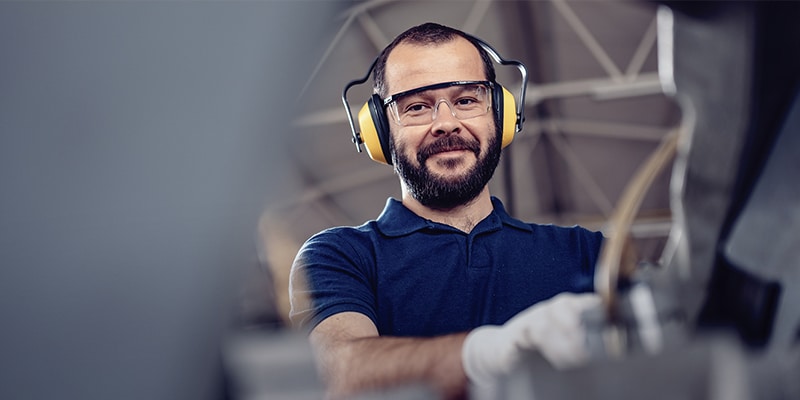 Barely 900 kilometers separate the Turkish city of Bursa from the destination, the city of Ploieşti in Romania. Not too long a distance, one might think, but the transport route leads through a total of three countries, two capitals, and across the Bosporus. The load: a 75-ton metal press. A task that Militzer & Münch Turkey mastered flawlessly.
We don't get to see them very often, but they have long been an integral part of the industry: mechanical and hydraulic presses. With the help of high pressure, they cut, punch, bend, rivet, and shape almost any material. Preston Makina, a good customer of Militzer & Münch based in Bursa, manufactures exactly such machines and relies on Militzer & Münch for the transport.
This time, a metal press measuring 8.60 x 2.35 x 3.20 meters and weighing a total of 75 tons had to be transported from Bursa in Turkey to Ploieşti in Romania. A proverbial mammoth task, thoroughly planned by Militzer & Münch Turkey in collaboration with customer Preston Makina. First, the heavy cargo had to be lifted onto a low-bed trailer with the help of a crane. After the freight had been properly secured and wrapped, the special transport was ready to start: From the northwest of Turkey, it first went along the Sea of Marmara, across the Bosporus and through Istanbul. The convoy then passed through Bulgaria before crossing the Romanian capital Bucharest and reaching its destination just under 100 kilometers further on: Ploieşti in Romania. "The order was handled to the customer's full satisfaction, and the team did a really good job," reports Kostas Sandalcidis, member of the Management Board.
Road transports are Militzer & Münch's specialty. But the Militzer & Münch Bursa branch office also has a sound knowledge of sea transports. Within the Turkish Militzer & Münch country unit, the branch office is considered the country's No. 1, an impressive achievement for the six-member local team, which is already looking forward to the next cooperation with Preston Makina.