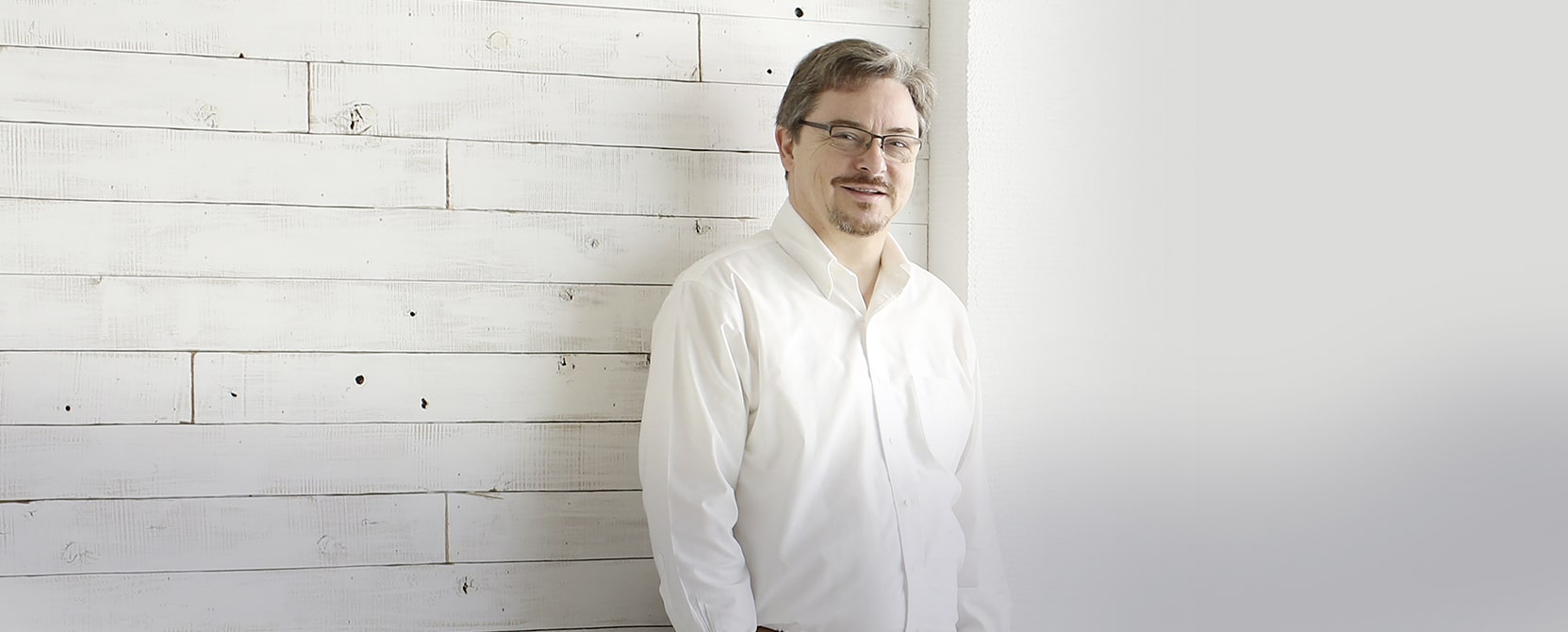 Andreas Löwenstein has 28 years of experience in logistics. He has been working for Militzer & Münch since December 2019 – and in the position of Regional Managing Director Asia / Far East since April 2020. He studied sinology and has an affinity for Asia and China in particular. In this interview, he tells us what fascinates him about Asia, and what plans he has for Militzer & Münch in the eastern part of the region.
Mr. Löwenstein, you have almost three decades of experience in the logistics industry. What motivated you to become a logistics specialist?
Andreas Löwenstein: I studied sinology – Chinese studies – and during that time I spent two and a half years in China. Other countries and cultures, people and markets have always fascinated me – which makes the logistics industry a perfect fit for me. It also gives me the opportunity to travel a lot and use my language skills. In the course of my career, I have lived in China, Japan, Singapore, Thailand and the U.S.  – all in all, I spent 31 years in these countries.
Have you previously worked in industries other than logistics?
Andreas Löwenstein: Before that, I worked in the tourism industry. Incidentally, these industries have a lot in common. Tourism is also about working with agents, coordinating projects together with many partners, and selling products. In both industries, you need creativity and the ability to find new ways of doing things – they make the difference between success and failure.
How is the Militzer & Münch business in Asia going?
Andreas Löwenstein: Business in Asia is going well. The region is very dynamic. But that also means that conditions are changing at breakneck speed. Anyone who is content with the status quo here will quickly be left behind by the competition. It's part of our daily routine to deal with special economic zones, tariff-free trade between defined subregions or bilateral country partnerships – and while this often presents us with challenges, it also holds many opportunities. There are currently many more opportunities for investment in Asia than in Europe. For example, new ports are being built to attract industry. Of course, this is also associated with risks, because political tensions, trade restrictions and sudden obstructions to the goods flow are typical of the region. In addition, there are fluctuations in exchange rates here the likes of which have not been seen in Europe for a long time. Thus, product development, network expansion, and legal and currency issues are the focus of our work every day.
What are the Militzer & Münch goals in Asia?

Andreas Löwenstein: In regions like Central Asia, Militzer & Münch is a nose ahead of the competition; in most of Asia, though, we are still at the beginning. We are working on finding the right partners, formulating prudent goals, and investing with foresight. In addition to our branches in China, which have been established for a long time, we only have a small country unit in Sri Lanka and a start-up in Malaysia. We want to further expand our network and our activities within Asia.

Which business units are most successful in Asia?
Andreas Löwenstein: Transports between Asia and Europe as well as intra-Asian transports are both largely carried out by sea and air freight. We work with numerous small and large as well as national and regional shipping companies and airlines. Road and rail transports within Asia are reaching their limits due to the geographical givens. There are still development opportunities here. However, due to the specific expertise of our Militzer & Münch colleagues and, of course, of InterRail, we have an advantage over our competitors, especially in rail transport between Asia and Europe – here, we see great potential to position ourselves even more strongly in the Asian market. The rail market is currently booming, and even road transports from China to Europe have recently become part of our portfolio.
How has COVID-19 affected Militzer & Münch's business in Asia?
Andreas Löwenstein: Of course, the economic volume decreased, and the market slump in Europe was clearly felt here – especially in comparison to the past years. However, this applies to the entire logistics industry. In particular, we have seen a significant decline in the transport of spare parts for aircraft. This was particularly felt by our colleagues in Hamburg and Beijing, because less air traffic during the pandemic also means that fewer spare parts are needed. However, the Asian market is so dynamic that we were able to cope well with these declines. Even during the pandemic, a lot is happening in Asia and there are plenty of opportunities. In the meantime, flights within China are operating almost exactly as they did before the pandemic.
What has changed for you personally since the pandemic began?
Andreas Löwenstein: The pandemic showed me how much is feasible without traveling. Video conferencing has become established in recent months – it saves a lot of time and money. Nevertheless, logistics remains a people-to-people business. Personal contact with customers and colleagues is an essential part of it. I'm already looking forward to traveling in Asia again to maintain old partnerships and build new ones.

How do you spend your free time?
Andreas Löwenstein: I am very much interested in history and culture. Having lived in six different countries in my life and having traveled a lot, I have been able to indulge this interest extensively.