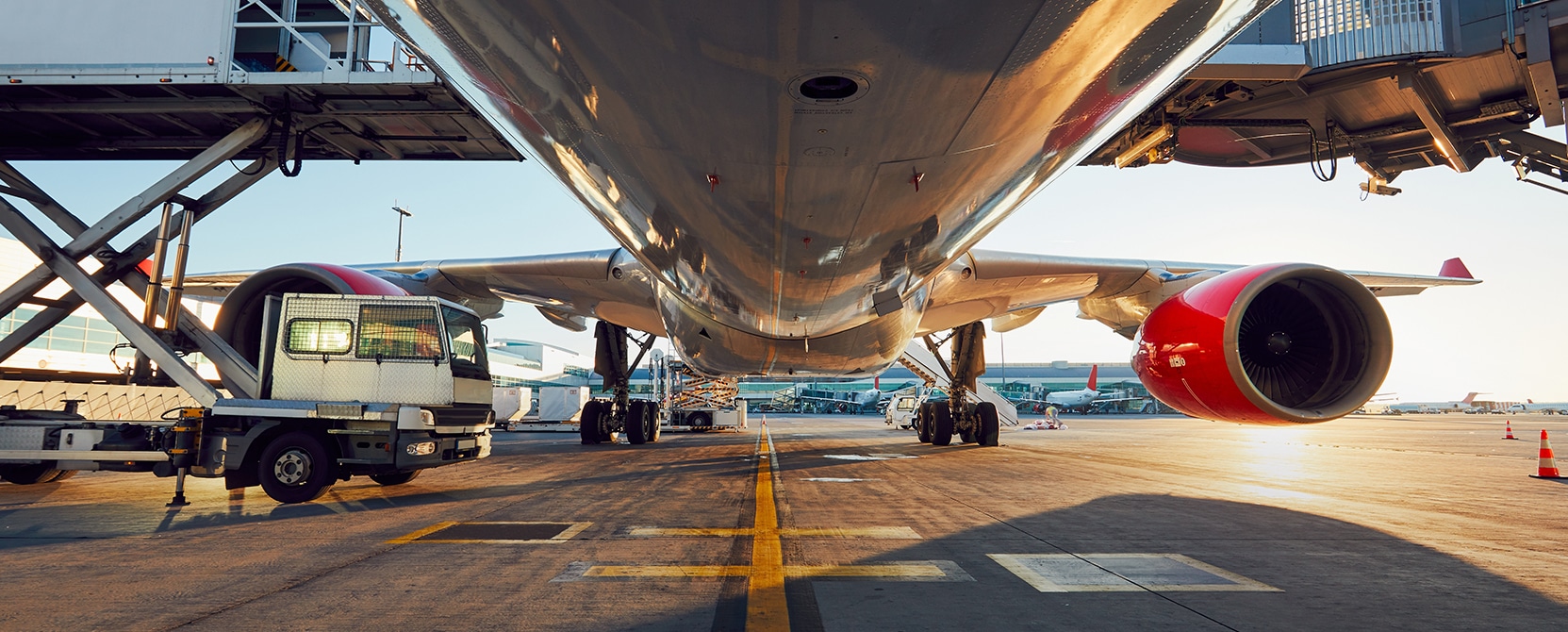 Spare parts supply around the clock, seven days a week – Militzer & Münch already successfully offers this service to airlines and their fleets. Now, other industries that depend on the fastest possible spare parts delivery can benefit from the offer, too.
When an aircraft has to be grounded because an important spare part is needed, utmost urgency is imperative. For the Hamburg air freight office of M&M air sea cargo GmbH, such emergencies therefore have top priority. "An aircraft that is grounded causes high costs," says Dirk Bukowski, Regional Manager North Germany. "That's why it's enormously important to respond as quickly and flexibly as possible in the event of an AOG emergency."
From combine harvesters to wind turbines
AOG stands for 'Aircraft on Ground', and it is for aircraft spare parts that the 26-person team has primarily been in action to date. "Our customers mainly include airlines in China, Taiwan and India," explains Dirk Bukowski. "We have now expanded our AOG service to other industries. "Whether the maritime industry, manufacturers of large vehicles such as combine harvesters and forklifts, or of wind power plants and the workshops assigned to them – many companies rely on short-term delivery of spare parts and can now take advantage of Militzer & Münch's offer.
On duty, non-stop
The special feature: Militzer & Münch assures its customers of a reliable 24/7 service, completely independent of the logistics provider's other workload. Shipping and inventory are controlled by the Militzer & Münch branch office in Hamburg via a control tower, which is the interface to customers and partners.
"Our team can directly access our own warehouse, which has not been common in the industry for a long time," says Jennifer Bastkowski, Branch Manager Airfreight. "The warehouse is connected to our office and is located just a few hundred meters from the cargo area of Hamburg Airport. This allows us to process urgent orders within the shortest possible time. Already, our service is attracting a lot of interest from ocean carriers and commercial vehicle manufacturers."
Stability even in the pandemic
While expanding its service to new customer groups, the Hamburg team is currently coping with the effects of the Corona pandemic. This is because, although global passenger traffic in particular has fallen sharply, an above-average number of spare parts are currently being ordered that have to be sent on their way immediately – often outside normal working hours or on weekends and public holidays.
At the same time, order handling is now much more time-consuming. "In the times before the pandemic, we transported a significant proportion of our airfreight in passenger aircraft as so-called 'belly loads'," explains Jennifer Bastkowski. "Due to the restricted passenger air traffic, this cargo space is largely eliminated, especially on the long-haul route to China." For the time-critical spare parts transports, there are currently almost exclusively cargo flights available, but they operate irregularly during the pandemic. That makes planning more complex. "Our team has mastered the challenges with flying colors, and the new procedures have long since become routine," says Dirk Bukowski. "Now we're looking forward to new tasks in new sectors!"