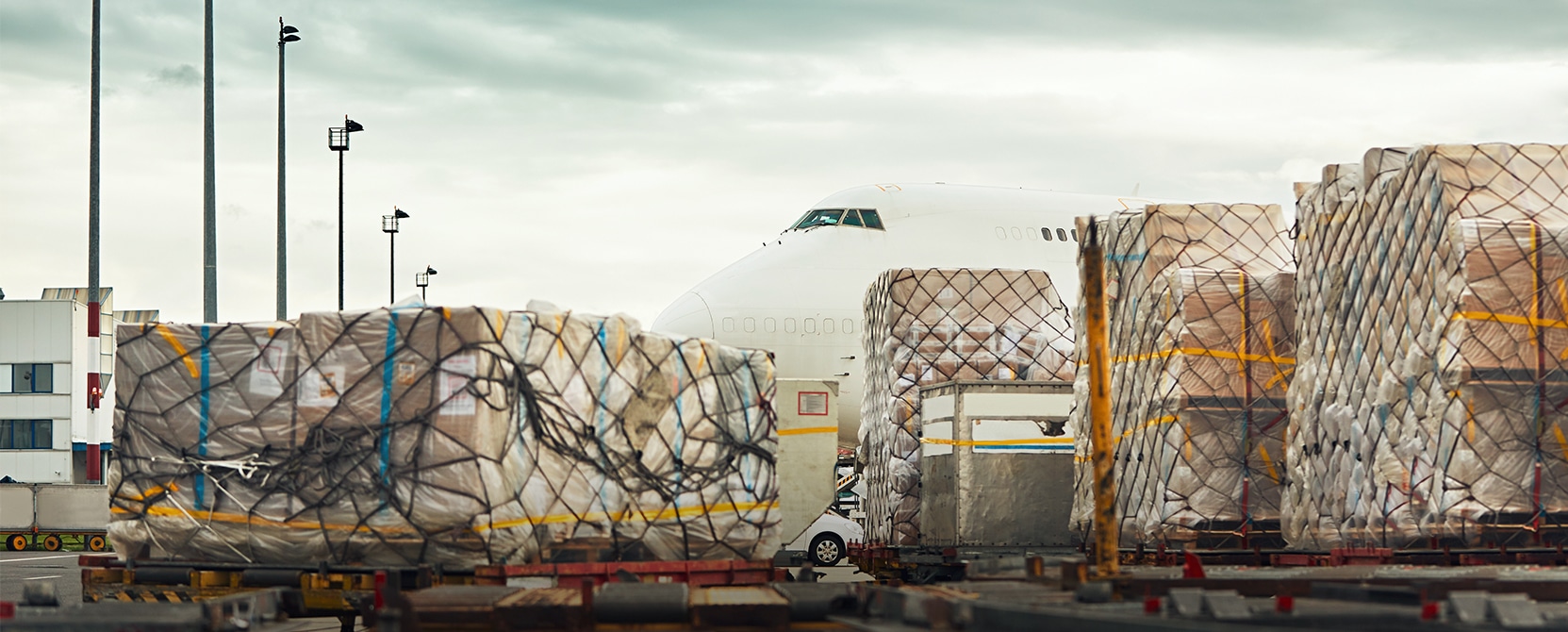 Two days to send a complete packaging system from Schwäbisch Hall in South Germany to Dammam, Saudi Arabia – via airfreight, not really a big deal. And still, at the end of the day, every millimeter counted. 
Militzer & Münch wanted this to be a really impressive performance for this customer: Hamba-Gasti GmbH is a leading supplier of form, fill and seal machines specifically designed for the dairy and food industries. The company is part of the Italian IMA S.p.A.
The task: difficult, but not impossible. Heavy-lift, out-of-gauge cargo, a complete packaging system including accessories, around 17,000 kilogram weight – to be sent to its destination in Saudi Arabia at short notice.
Understandably huge was the surprise at the pick-up of the goods: the 17,000 kilogram cargo was stowed not in three, but instead in two, over-dimensioned, wooden crates. But packed like this, will the cargo even fit into the Boeing 747?
Time constraints did not allow any alternative. Thus, the Militzer & Münch team and the employees at Luxembourg Airport performed precision work to maneuver the boxes undamaged into the cargo hold of the airplane.
"It was a nerve-wracking situation, but in the end everything went smoothly", says Felix Luz, Senior Sales Manager Militzer & Münch Karlsruhe. "With the fast delivery and our commitment we were able to really convince our customer – follow-up orders are in prospect."
South Germany – an important location
The Militzer & Münch Sales Office Karlsruhe was taken into operation in December 2017
Like the Militzer & Münch teams in Munich, Stuttgart and Nurnberg, Militzer & Münch Karlsruhe, too, caters to the high demand for logistics in South Germany
Militzer & Münch Karlsruhe has already won orders for regular worldwide spare parts deliveries via airfreight
In August, the team handled another heavy lift goods transport, this time via sea to China