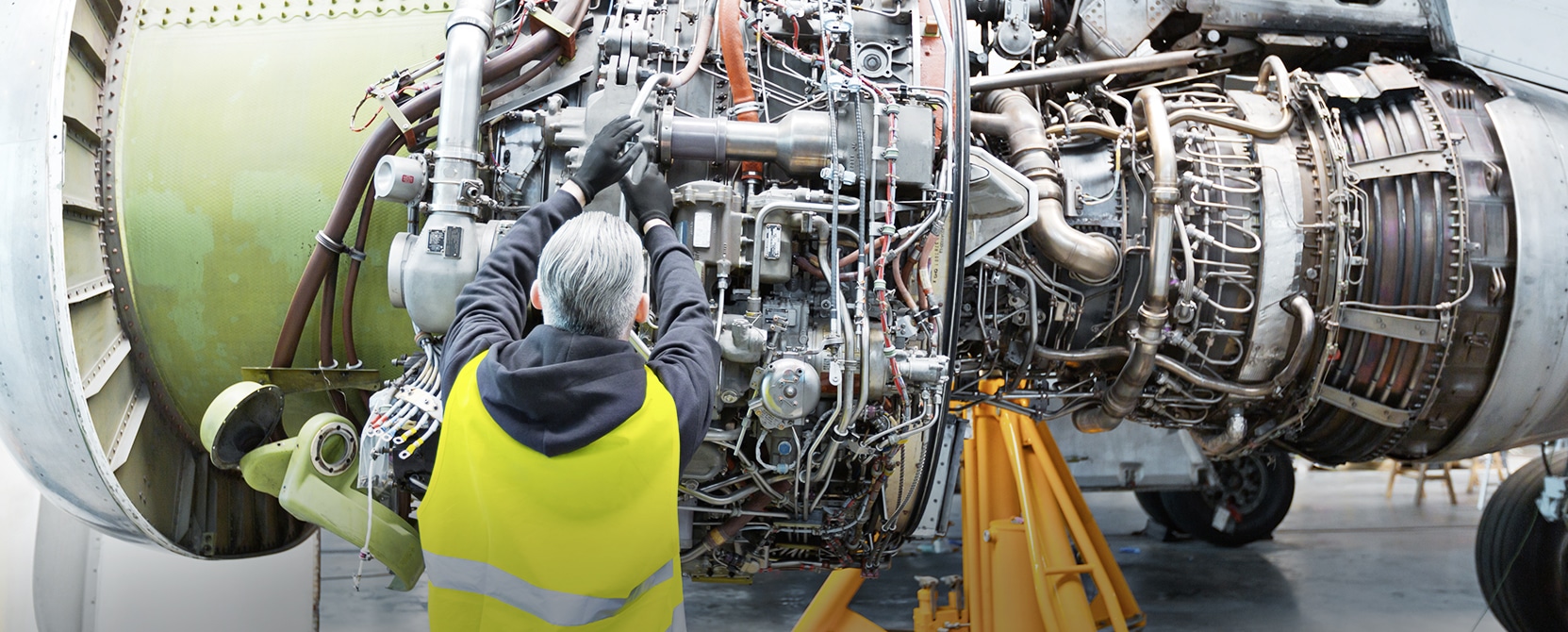 In the aviation industry, spare parts supply is a key factor for efficiency. Militzer & Münch China has specialized in a highly critical segment of spare parts availability: "Aircraft on Ground" (AOG)."Aircraft on Ground" poses a complex challenge to logistics companies. In case of an AOG, an airplane is not able to fly for technical reasons. When a plane is grounded because spare parts are missing, this often leads to delays in the flight schedule, long waiting times for passengers, and enormous financial losses for the airlines.

A Closer Look at AOG
To be able to transport passengers and freight as fast as possible, many airlines bank on Militzer & Münch as their AOG service partner, for the Beijing-based eleven-person team is specialized in this business segment. "We have been active in the AOG sector for over 20 years already", says Andreas Löwenstein, Regional Managing Director Asia / Far East, M&M Militzer & Münch International Holding AG. About three to five percent of the monthly transports are AOG shipments. Militzer & Münch ensures that the spare parts are available at the location of the aircraft in the shortest possible "total turnaround time".
Acting fast
Before the parts reach their destination, Militzer & Münch has to clear several hurdles. One challenge is that emergencies cannot really be anticipated, which is why it is important for the aviation team to be available to customers 24/7. "We work in shifts; emails and calls are answered in time also after business hours. One of our employees has his/her cell phone with them at all times, including on holidays. Whether the AOG requirement is received from a Chinese customer or our partner abroad, our person on duty takes immediate action", says Yue Sun, Head of Aviation Spare Parts, Militzer & Münch China.
"The colleagues know the main aircraft parts, and are experienced in handling oversized and dangerous goods shipments."
Yue Sun
Militzer & Münch China
Cross-national cooperation
The Chinese Militzer & Münch unit is strongly positioned. To guarantee the smoothest possible procedures, the team handles AOG transports in cooperation with the Militzer & Münch Hamburg branch. Point of contact for the Chinese airline customers is the aviation spare parts department in Beijing, which communicates all deliveries to Militzer & Münch Hamburg. The cooperation with agents in the EU and Great Britain is also coordinated by members of the Beijing team.
For the express delivery of the spare parts, Militzer & Münch China takes several steps that connect seamlessly with each other: experts and specialized engineers have to be made available, the activities of all persons involved have to be synchronized, and the AOG order has to be fulfilled as fast as possible.
Militzer & Münch China – Strong in Airfreight
Militzer & Münch expanded overseas when for other enterprises, the idea of globalization was still in its infancy. Militzer & Münch took first steps towards the aviation industry already in the mid-1950s, and has been able to expand its network continuously since then. The first Militzer & Münch owned representation in Asia was founded in 1981, and Militzer & Münch China was one of the first foreign logistics companies to be awarded the Forwarding License Class A. Today, airfreight is the biggest business segment of Militzer & Münch China, accounting for about 60 percent of the turnover of the Chinese unit in the 2018 business year.
State-of-the-art IT solutions
So the necessary spare parts can be delivered to their destination, IT must allow fast and precise information exchange. "AOG does not only include operational issues but also strategic ones such as aligning the customer's IT / data requirements with our systems", Andreas Löwenstein explains.
What spare parts are needed can be as diverse as the incoming AOG orders, emphasizes Dirk Bukowski, Regional Manager North at Militzer & Münch Germany and responsible for the Hamburg Aviation Control Tower. "The parts we deliver range from a single pouch containing some special screws to complete cabin segments like toilets, engine parts, structural components, or parts of the interior fittings."
Reliable transport
Especially trained Militzer & Münch employees supervise the entire cycle of each AOG order from beginning to end. "Every member on our aviation spare parts team is familiar with the requirements of all our customers and with the handling procedures in the EU countries. The colleagues know the main aircraft parts, and are experienced in handling oversized and dangerous goods shipments", says Yue Sun.
The tasks are clearly defined for each team: Beijing monitors upcoming shipments and local stocks. If there is a customer request for parts from German suppliers, Beijing informs the Hamburg branch office with precise transport instructions. The Hamburg team then contacts the supplier; when the part is ready, pick up is organized and the part is delivered to the Hamburg AEROSPACE warehouse; including special pick up and emergency booking with the carrier. Tracking and tracing are available, too. The parts then go to China as per instruction. The Beijing colleagues receive the goods and do the customs clearance.