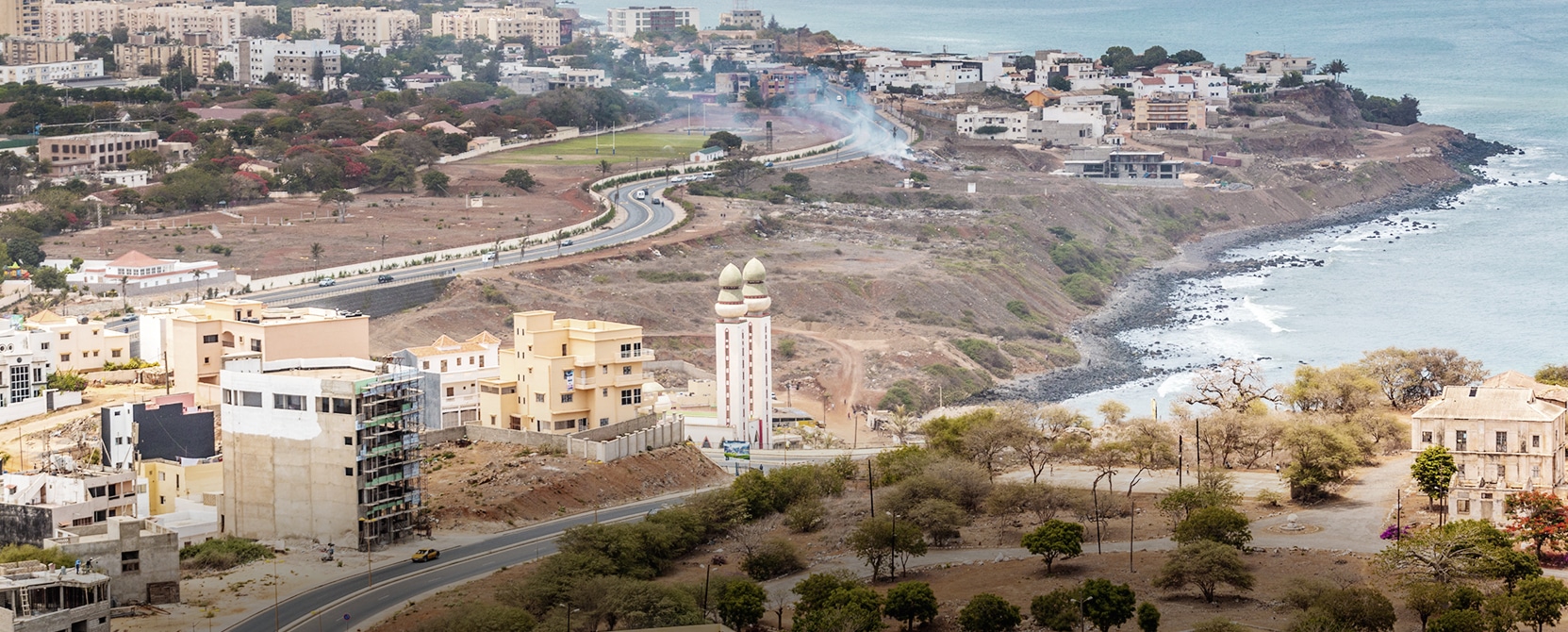 The Militzer & Münch team is analyzing and developing new trade lanes in Africa. Local agents are giving support. Two countries have been defined already for new activities.
For many years, Militzer & Münch has been active in Morocco, Tunisia and Algeria. In some emerging markets south of the Maghreb region, Militzer & Münch is seeing big potential, too, in view of economic growth. Recently, the Militzer & Münch Group began intensifying relations with these countries.
The decision which new markets are to be the field of activities for Militzer & Münch was preceded by an intensive study: Holger Seehusen, M&M Group Manager Air & Sea, and his colleague Stéphane Grèze, Managing Director, Militzer & Münch Tunisia, analyzed countries in view of suitable starting points for future transports.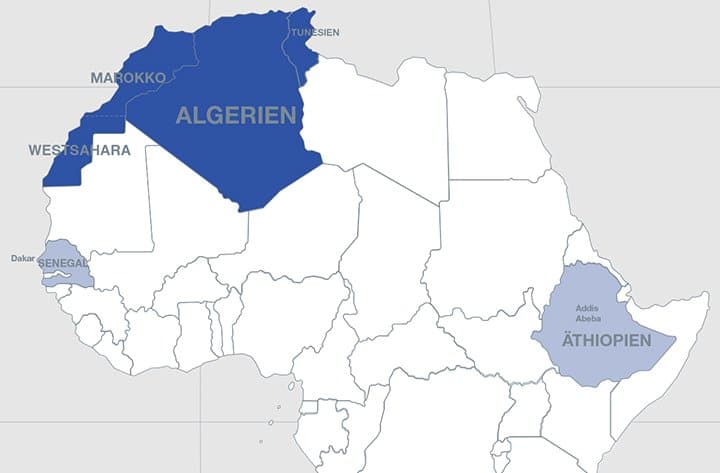 Militzer & Münch already operates in Algeria, Morocco and Tunisia. Among the new markets that are of interest to the Militzer & Münch Group are Ethiopia and Senegal.
New Trade Routes
Among these markets are Ethiopia and Senegal. Both countries provide an infrastructure that Militzer & Münch can optimally build on. Moreover, the Militzer & Münch team already has good contacts to local partners. Situated in the east of Africa, Ethiopia ideally complements the traffics from and to Asia, and with activities in Senegal, Militzer & Münch would expand the existing Maghreb traffics towards the south west and Ivory Coast.
"We are currently developing a network of reliable agents in Ethiopia and Senegal", says Holger Seehusen. "We are strengthening our local relationships and make use of the local knowhow, which is specifically important in rough terrain such as Ethiopia. That way, we ensure smooth transports. We are confident we will soon be able to offer our customers comprehensive air and sea transports along these trade lanes."
Senegambia Bridge Opens New Route
In 2019, the government of The Gambia in West Africa completed an important trade route with the construction of Senegambia Bridge. The bridge over the Gambia River, almost two kilometers in length, connects the northern and the southern part of the country that is surrounded by Senegal.  That way, trucks can now use the so-called Trans-Gambia-Highway (in Senegal: la Transgambienne) in its entire length. The newly created transport route benefits local economy as well as international trade relations.