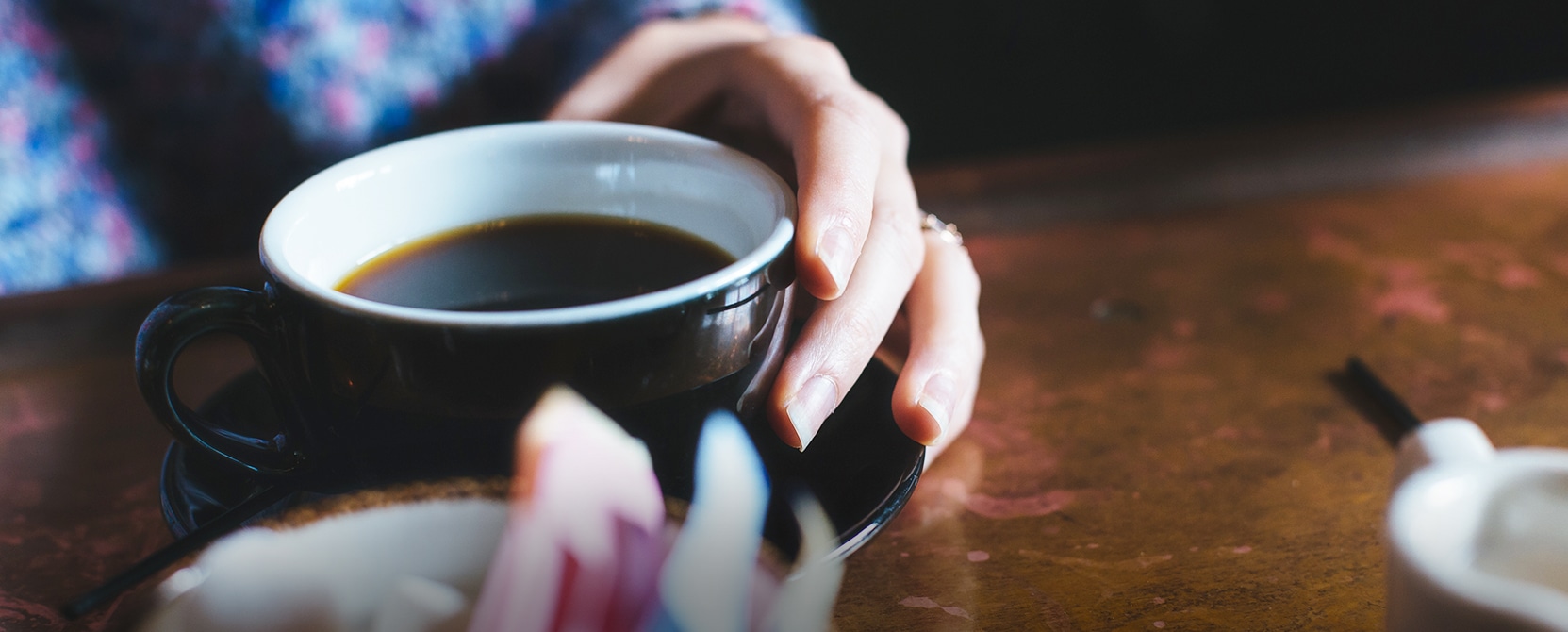 Coffee is popular in Poland, and has become an export hit, too: After years of successful cooperation, one of the largest Polish coffee producers has opted for Militzer & Münch as his sole transport service provider.
For a long time, the producer had worked with different transport companies. Militzer & Münch, too, had won the company as a customer some years ago and delivered coffee all around the world. "With this project, our team is fully committed", says Michał Styrylski, Manager of the Cracow branch, Militzer & Münch Poland. "And Pawel Twardokęs, our airfreight and sea freight director, keeps our customer posted on every process." For each order, the team draws up customized schedules with flexible options to choose from.
Convinced in Every Respect
"Our customer soon realized that he can rely on us", Michał Styrylski says. "From the first order on, we have always responded intensively to their needs." After only a few months, the customer invited the Cracow team personally to gather information on additional Militzer & Münch services.
With responsibility, trust increased, too, and the team got more and more opportunities to handle transports. And one day, the producer awarded Militzer & Münch the contract for the biggest delivery so far: the team was to transport airfreight – a total weight of over 40 tons – from Poland to Japan, and mastered the challenge successfully.
"This convinced the coffee producer", says Michał Styrylski. "At our next meeting, they informed us that they were going to work with us exclusively from now on. It confirms us in our daily commitment: of course, we get the goods to their destination in a fast and smooth way. But what counts is long-term commitment and good communication. We regularly ask our customers if there is anything we can do better, and thus, we both grow."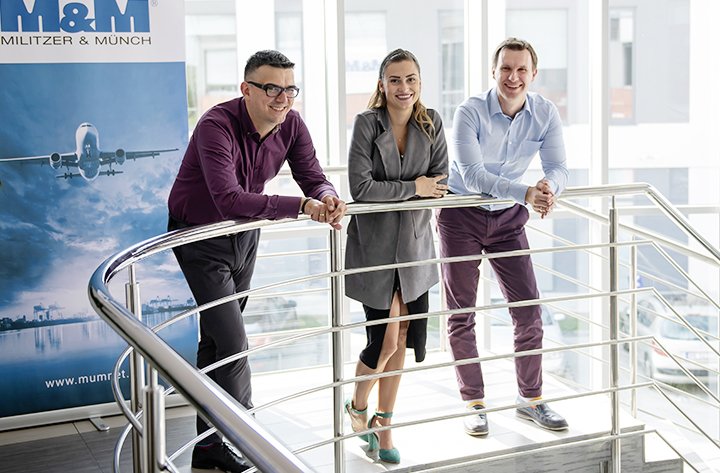 The Militzer & Münch Poland team. From left: Szymon Marzyński (Operations), Marta Gęsiak (Operations) and Michał Styrylski (Branch Manager Cracow)