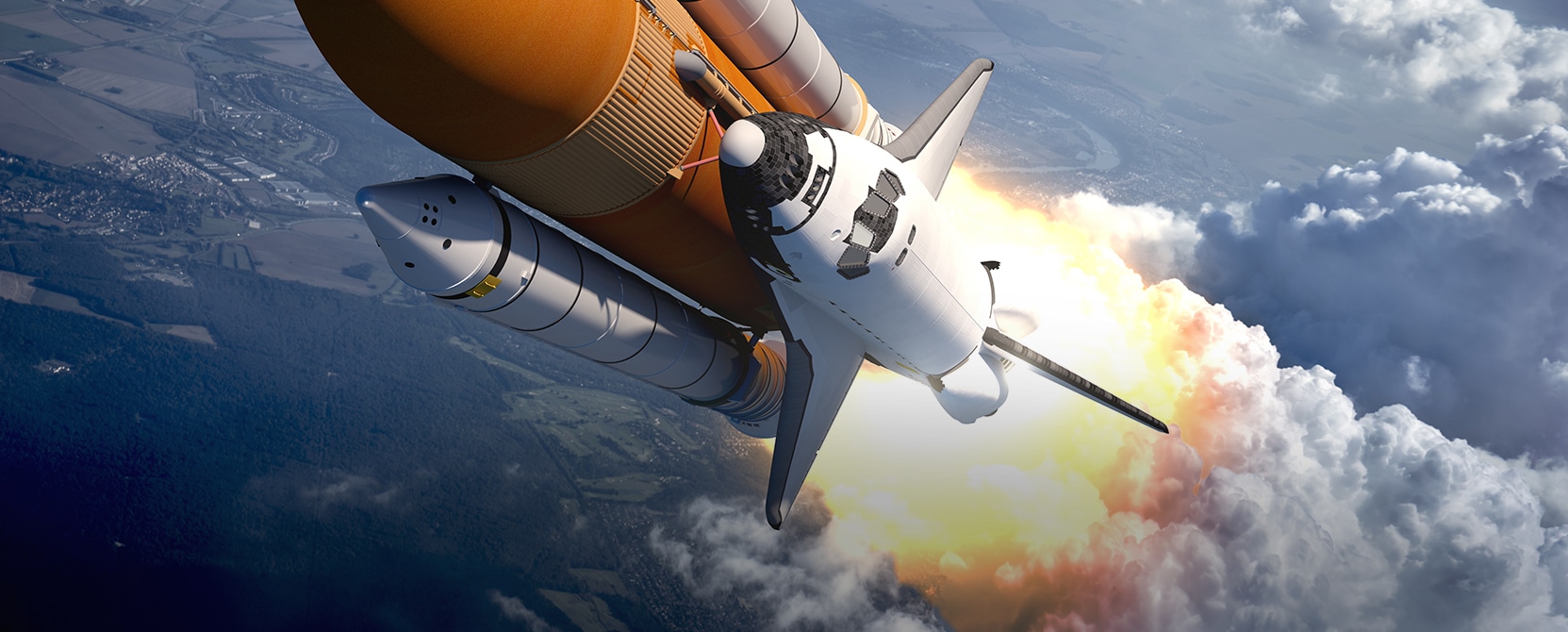 Strictly confidential: in August 2020, Militzer & Münch transported a component for a launch vehicle. The customer was a company from the private space sector. The logistics service provider transported the oversized cargo by truck and by sea from Germany to North America.
"The component was developed by one of the largest suppliers to the European Space Program," says Marco Fischer, Operations Manager, Sea Freight & Project Logistics at Militzer & Münch. "It is intended for a launch vehicle that can be partially reused – which is not the case with conventional rockets. Thus, the component contains state-of-the-art technology that is strictly confidential." To prevent industrial espionage, the Militzer & Münch team had to make sure the box was not opened and its contents were not photographed.
The transport of the valuable cargo started by truck in southern Germany. From a port in northern Germany, the cargo was shipped to the port of destination on the east coast of North America. There, a North American freight forwarding company took over the last leg of the transport to the end customer.
With detours to the destination

The biggest challenge was the dimensions of the component. The diameter of the cargo was over five meters and thus oversized. Such loads not only require numerous permits, in Germany, they can also only be transported at night. Plus, in the end, the route originally planned for the transport was unsuitable, as two construction sites caused the roadway to be only three to four meters wide in some areas. "We therefore had to accept a detour of several hundred kilometers," says Marco Fischer.

Through Germany, escorted by the police
In order to ensure safety, police escort was mandatory along parts of the route. Several groups of police vehicles with specially trained and equipped police officers accompanied the truck to guarantee smooth transport to the port in northern Germany.
"From the North German port, we loaded the component onto a 20-foot flat rack container and secured it," explains Marco Fischer. "Afterwards, the freight had to be transported to the seaport terminal by barge, i.e. on board a boat without its own drive, as the terminal is not accessible for trucks. Only then were we able to load the cargo onto a container ship."
"The component contains state-of-the-art technology that is strictly confidential."
Marco Fischer
Project Logistics Sea Freight at Militzer & Münch
Special test

Before transport, Militzer & Münch had a check carried out to determine how best to store and secure the oversized and valuable cargo – and whether it could be taken on board the selected container carrier at all. To this aim, the team contacted a so-called 'Special Cargo Desk' – loading experts such as former ship's captains, who were presented with pictures of the cargo, technical drawings, and stowage plans. "Only when the Special Cargo Desk gives the okay, can the cargo be loaded," says Marco Fischer.
The right timing
Police escort at night, unexpected obstacles, and complex regulations that have to be complied with – such factors must be taken into account and precisely coordinated before a transport of this kind can even start. "With projects like this, timing is key," explains Marco Fischer. "And we are proud that our team, due to good cooperation and lots of experience, ensured that the cargo arrived safely at the North American East Coast."