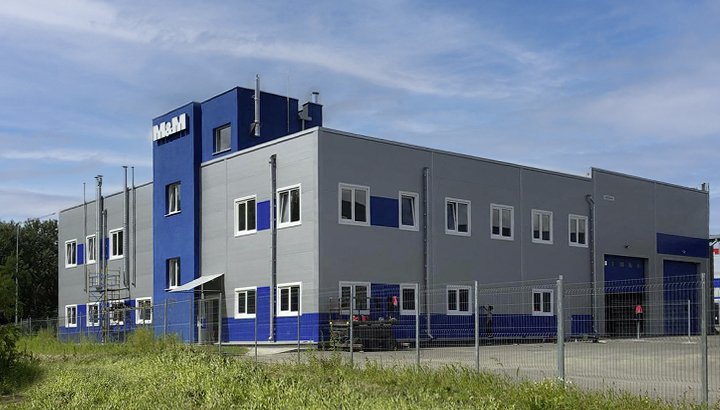 In October 2020, Militzer & Münch took into operation a new distribution center in the north-east of the Belarusian capital Minsk. The 2,000 square meters facility will be used mainly for express goods handling.
"The new logistics terminal gives us the opportunity to further strengthen our position on the Belarusian market," says Victor Blazhukevitch, Managing Director of Militzer & Münch Belarus. In the future, the new property will be used mainly for handling express goods on an area of 2,000 square meters. A small part is also designated for the long-term storage of pallets and the handling of general cargo. The distribution center is ideally located in the northeast of the Belarusian capital near the Minsk MKAD beltway.
Currently, Militzer & Münch Belarus counts about 400 employees working at 15 locations throughout the country. The company handles groupage, part and full loads and express shipments using its own fleet of trucks. The portfolio of Militzer & Münch Belarus also includes services in the field of air and sea freight and customs clearance as well as hazardous goods and heavy lift transports.
Important hub

Belarus offers great potential for the Militzer & Münch Group, both in terms of the local economy and as a transit country between the Eurasian and the European Unions. The industrial country is an important hub in the Belt and Road Initiative between Asia and Europe. "Belarus is a preferred location for industrial, trade and logistics enterprises," says Victor Blazhukevitch. Germany is among the country's most important trading partners.