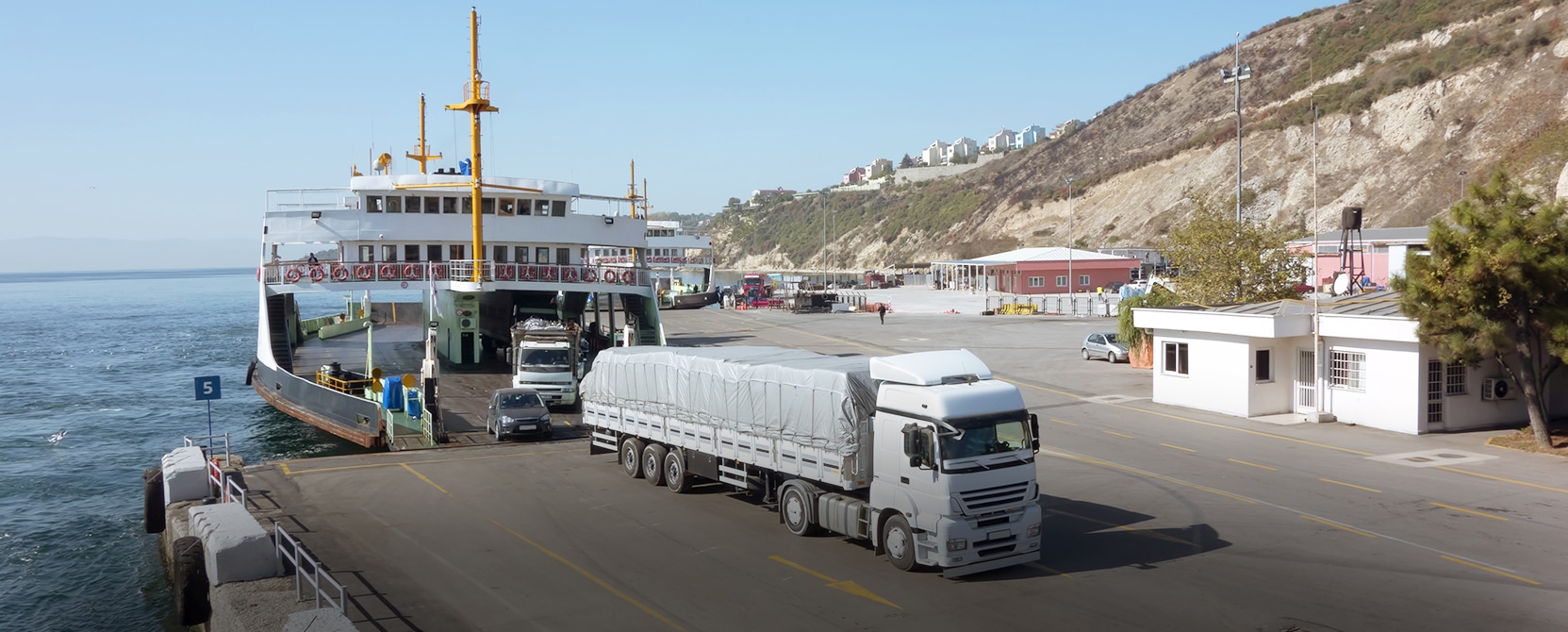 The Turkish Militzer & Münch organization now offers regular traffics to customers with exports to the Maghreb. Every Friday and Saturday, the team transports textile products and shipments for other industry sectors to Morocco and Tunisia. The freight is consolidated in Istanbul, but the goods come from all over Turkey.
"So far, we are transporting mainly textile products to the Maghreb countries, i.e. fabrics, sewing threads, zippers and buttons", says Alex Sandalcidis, Deputy Managing Director of Militzer & Münch Turkey. "It's one of Turkey's major export industries. But on this trade route, we also offer transports for all other industries, for example for the automotive sector."
Exports From All Over Turkey
"Many orders are destined for Morocco and Tunisia, and we are increasingly shipping to Oran in Algeria," says Alex Sandalcidis. "The goods are picked up at numerous Turkish points of origin and transported to Istanbul. At our new logistics facility, we prepare them for export. Every Friday and Saturday, we truck the consolidated freight to Vitrolles or Lyon, our French trans-shipment stations for Maghreb traffics."
On these transports, Alex Sandalcidis and his team cooperate closely with the colleagues from Militzer & Münch in France, Morocco and Tunisia. "In most cases, the goods are not pre-sorted according to destination – the colleagues from Militzer & Münch France do the sorting", says Alex Sandalcidis. "Then begins the last leg of the transport. We deliver shipments destined for Morocco via Algeciras, Spain, to the colleagues in Tangiers and Casablanca; they then deliver them to their final destinations in Rabat, Meknes, Fes and other Moroccan cities."
Via RoRo to Tunisia
Tunisia-bound shipments reach the ports of Radès and Sousse via RoRo (cf. info box). "From there, we transport them door-to-door to their destinations", Alex Sandalcidis says. "Customs clearance is done by the consignees." The transports usually only take ten days. On their return trip, the trucks deliver goods to France.
RoRo in a Nutshell
RoRo is short for the English logistics term roll on – roll off, where the loaded trucks / trailers and railway cars roll on board the vessel. This transport option is relatively fast and flexible. Moreover, it goes easy on the freight as there is no trans-loading at the port.
Classic RoRo vessels are specifically designed as ferries for rolling goods. Their loading decks comprise the entire length of the vessel; for loading and unloading, trucks or train cars can be driven directly on or off board via the bow, side and stern portholes. So-called ConRo vessels transport not only trucks and train wagons, but also containers.