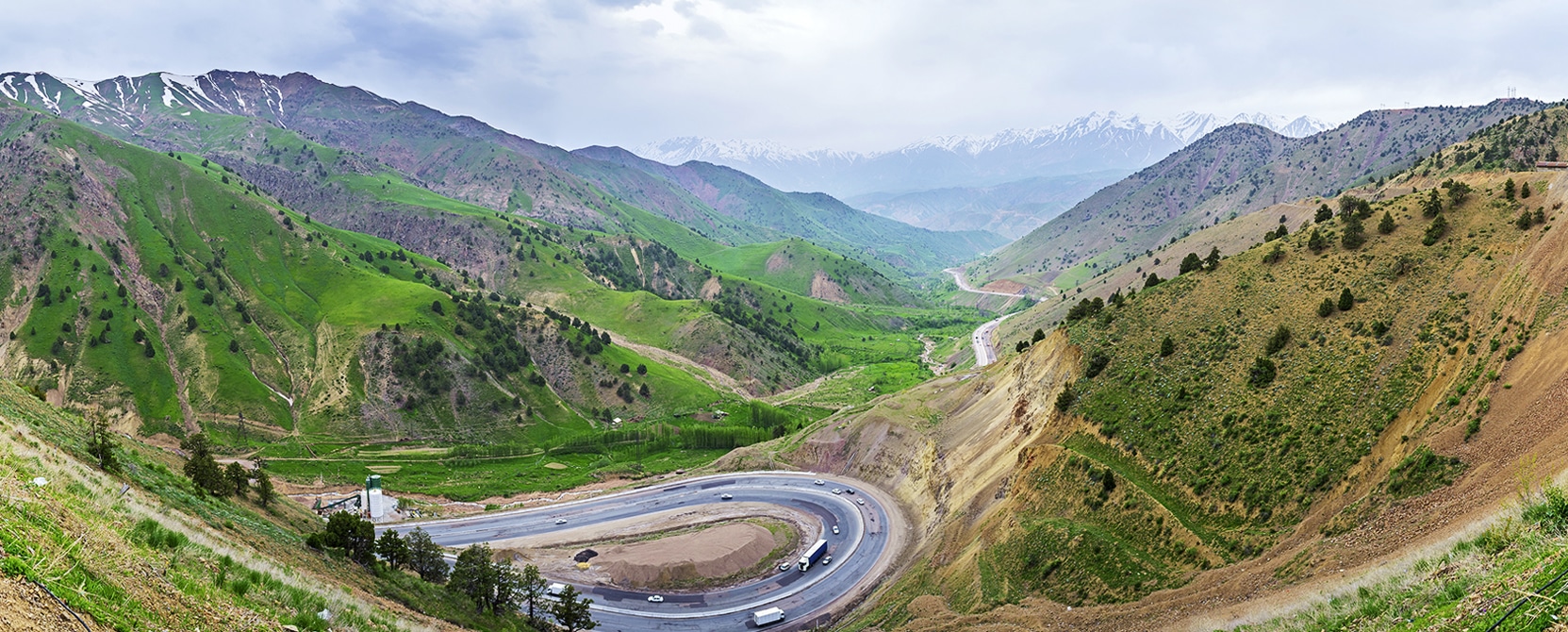 For a supplier from the automotive sector, Militzer & Münch transported a production line from Spain to Uzbekistan: thereby the costumer can curve and temper glass for automotive sidelights and taillights. The teams of Militzer & Münch in Nurnberg, Germany and Tashkent, Uzbekistan, cooperated on the project.
The partner of Militzer & Münch in Spain, Altius S.A., commissioned the shipment to Militzer & Münch Uzbekistan. In March 2017, eight standard trucks and three flatbed trucks started the 7,000 kilometer journey from Northern Spain to the Uzbek part of Fergana Valley.
The trailers boarded the parts of a furnace for curving and tempering automotive sidelights and backlights glasses. The transit time from Aller in the Spanish Asturias to Fergana was about 16 days.
Strict entry requirements project
For security reasons, access to the Fergana valley is strictly regulated for foreign trucks. "As finding an Uzbek carrier in Spain was difficult, we had to look for another option," says Nelly Djurabaeva, Traffic Manager, Militzer & Münch Uzbekistan, who headed the project. "Together with Denys Gumenyk, head of the Nurnberg projects team, we worked out a route to Fergana with entry into the valley via Osh in Kyrgyzstan. Foreign trucks could use this route to enter Fergana without reloading. The transport went smoothly."
Setting a good example project
After the successful handling of the comprehensive transport from Spain to Uzbekistan, the team at Militzer & Münch Belarus also used the route recommended by their colleagues – although from another point of origin. This time, ten trucks transported parts of textile machinery from Northern Italy to Fergana, again via Osh, Kyrgyzstan.
The Fergana Valley
Densely populated valley in Central Asia, situated between the Tien Shan and Alay mountain ranges
It lies mainly on Uzbek and partly on Tajik and Kyrgyz territory
More than 10 million people live in the valley that is about 300 kilometers long and up to 110 kilometers in width