Since 1996, Olivier Antoniotti has been responsible for M&M Militzer & Münch Maroc S.A. as Managing Director. He has substantially contributed to the successful development of the company. In this interview, he talks about how he joined Militzer & Münch 25 years ago, and provides insight into the Moroccan logistics industry. 

What was your motivation to work in the logistics industry?
I did not specifically plan to work in the transport and logistics sector. But when I did my civilian service from 1993 to 1995 as part of a cooperation program at Militzer & Münch Morocco, I knew this job is my vocation.
Thanks to the support of some managers at Militzer & Münch France, I was able to evolve and grow in the company. Every day, I look forward to going to work. With joy and passion, I want to deliver excellent results every day.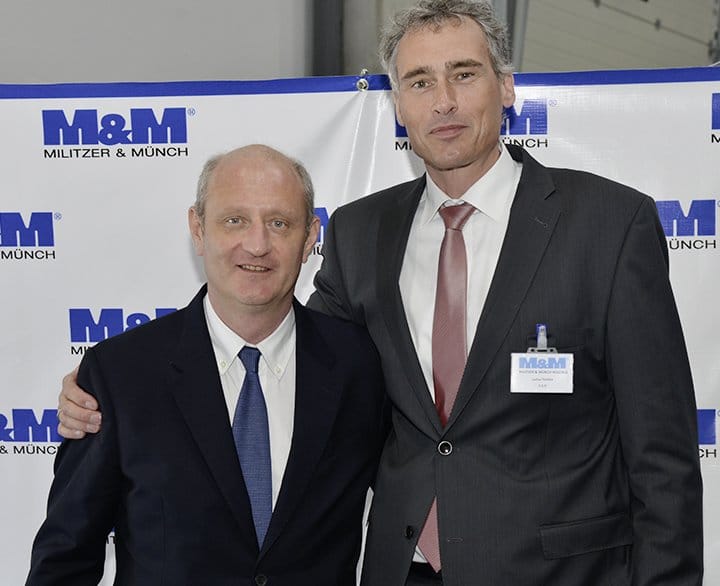 Career start at Militzer & Münch
Olivier Antoniotti completed four years of studies at a business school in Lyon, with an exchange year in Barcelona. Then, instead of doing his military service, he served two years at a French company abroad – at M&M Morocco, where he worked in sales from December 1993 to April 1995. After that, he was offered permanent employment as a sales representative.
In 1996, the then Managing Director wanted to leave the company. So, the Board of Directors proposed appointing Olivier Antoniotti Managing Director of Militzer & Münch Morocco. "Of course, I was happy to take on this challenge, looking forward to the tasks ahead", says Olivier Antoniotti. "It's a decision I have not regretted to this day – especially when I look at all the hard work we´ve done, and the success of Militzer & Münch in Morocco."
What are your tasks as Managing Director M&M Militzer & Münch Maroc S.A., what are the biggest challenges? 
I firmly believe that the position of Managing Director comes with a very important responsibility towards the group, but also towards all its employees, customers, partners and shareholders. Not only do I have to ensure that our development is in line with the standards of the Militzer & Münch Group, I also have to provide the strategic framework to ensure a successful future for Militzer & Münch.
I think the best examples are the many investments since 1996 that turned Militzer & Münch Morocco into a renowned logistics services provider in the Kingdom of Morocco.

What were the most important milestones for Militzer & Münch Morocco? 
Apart from the fact that we have a great team of highly qualified employees, the history of Militzer & Münch Morocco history can be summed up in some important events: The opening of the first bonded warehouse in Morocco in February 2000.
The creation of our Spedimex transit subsidiary in 2001.
The construction of our Casablanca platforms in 2003, Tangiers in 2008 and 2016, as well as Sapino Nouaceur in 2012.
Recognition of our work by the Moroccan Transport Federation of the IRU (International Road Transport Union) with the "Award for Road Transport Managers 2013 – Morocco".
The creation of a network of 20 weekly groupage lines in collaboration with the Militzer & Münch network and its partners.
The creation of our Air & Sea and Logistics department.
And finally, our recent AEO / Safety & Security certification, which places us among the leading group of operators.
All these projects, implemented entirely by Militzer & Münch Morocco, were very extensive, and today make Militzer & Münch Morocco a key player in the market.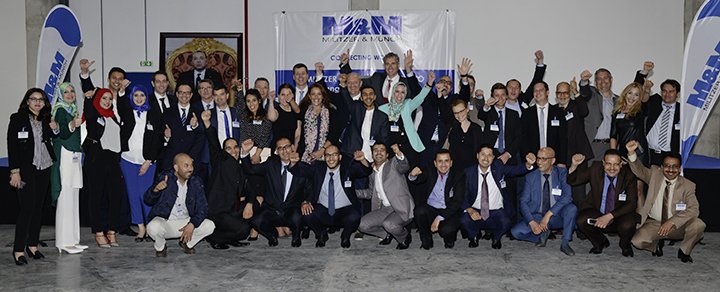 The team of M&M Militzer & Münch Maroc S.A.

Militzer & Münch Morocco voluntarily commits to environmental protection and sustainability. What does this commitment look like in everyday business?
In November 2016, Militzer & Münch Morocco was indeed among the cosignatories of the first Moroccan Charter in favor of green logistics. In concrete terms, we have already implemented this commitment by incorporating the new standards into the construction of our Tangiers customs terminal, for instance by installing a solar water heater and glazed roof panels to use natural light. Moreover, we use a system to recuperate all the water on the premises. We upgraded all our trucks to Euro 5 and Euro 6 standards, the forklifts in our warehouses are 100 percent electric. To summarize, I can state that we put our commitment to green logistics into practice every day.
What are Militzer & Münch Morocco's goals?
Over the past few years, we enhanced our infrastructure. In order to develop strategically, we had to upgrade our IT system. This is important to face such challenges as digitalization – also in relation to our documentation chain in accordance with the new regulatory requirements – or tracking and tracing. We also have to meet the growing demand of our customers in these fields. By modernizing our tools, we will be able to lead Militzer & Münch into a profitable future.
Militzer & Münch opened a new customs terminal in Tangiers in 2016. How is business developing here?
We see a very strong development of our business in Tangiers. This corroborates our decision to settle there on a long-term basis so we can meet the growing demand for transport and logistics.
How do you assess the potential of the logistics sector in the Maghreb region?
Morocco is currently experiencing a very important economic development, especially thanks to such sectors as the automobile and aeronautics industries. As we have been present in Morocco since 1986, we appreciate this progress all the more greatly. Thanks to the current modernization of the economy, including the administration, we see the economic development in the Kingdom in a very optimistic light. Morocco is and will remain a country where the economic climate is favorable to the development of Militzer & Münch Morocco.