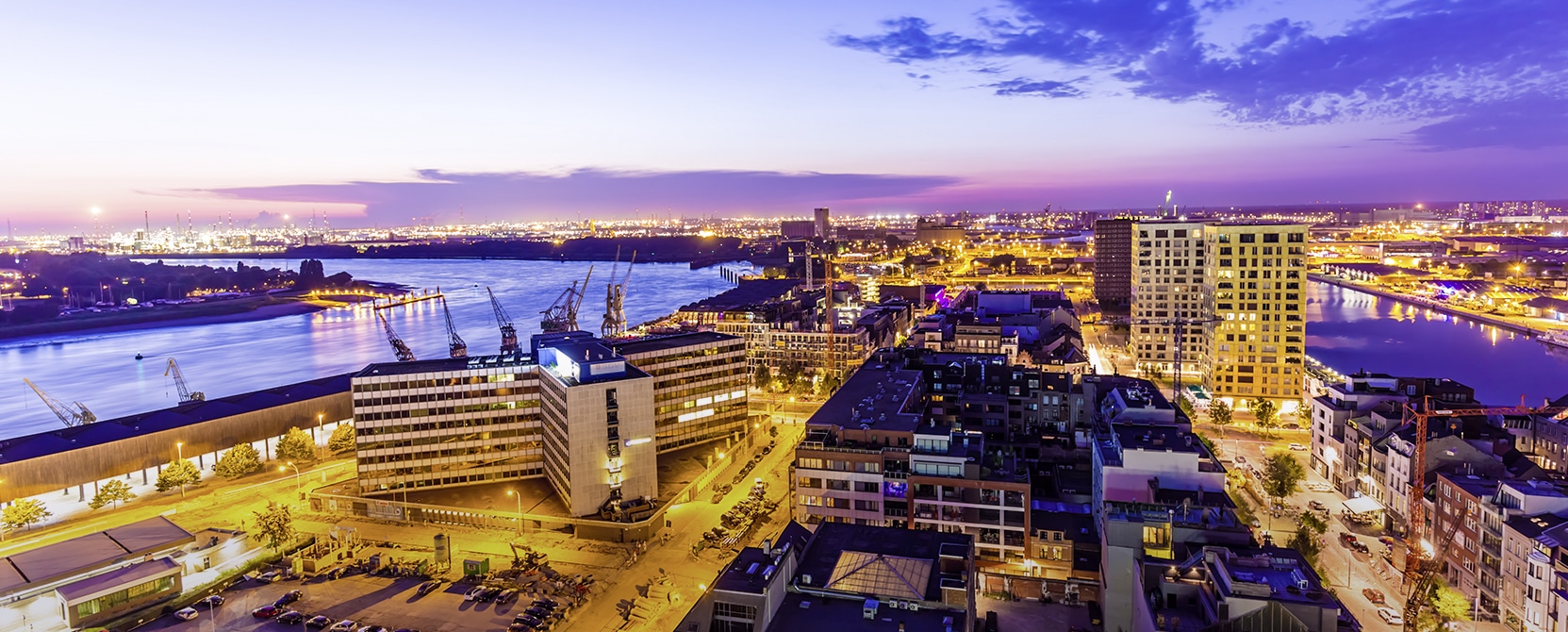 To strengthen its own project business, to further improve service quality in the breakbulk cargo segment, and to offer customers new trade lanes – strong motives for Militzer & Münch to join the Atlas Breakbulk Alliance (ABA).
ABA is part of Atlas International Network Ltd, a global logistics network of local companies active in the air and ocean freight business, which consists of freight forwarders, NVOCCs, and other related service providers. Founded in 1998, the international organization operates on five continents and admits only a limited number of representatives from each country.
Based in Antwerp, Belgium, ABA specializes in breakbulk cargo and project cargo as part of the network and, like the parent network, sees itself as a non-profit service broker. All profits generated by ABA are reinvested in the development of smart tools and (marketing) programs to enhance the members' breakbulk business and to further optimize the network.
A global network of carefully selected partners
"The membership offers us a global network with profound know-how explicitly in the breakbulk sector, and above all the opportunity to make new contacts," explains Marco Fischer, Operations Manager Sea Freight & Project Logistics, Düsseldorf. "All carriers and forwarders that are part of ABA were carefully screened beforehand. A classic application process takes place, which also requires external references that are checked by ABA. Membership is subject to a fee, which is another element of the Alliance's claim to exclusiveness and quality. We have undergone this selection process and have been accepted."
What is special here is that Militzer & Münch will initially be the exclusive German representative of the Alliance – a strong position and a good opportunity to generate more business in the breakbulk sector.
Benefits for customers
ABA offers a wide range of proven service features to support breakbulk cargo handling at a high service level. Militzer & Münch customers with project cargo and breakbulk cargo will benefit from the new alliance. Not only in terms of service, but also in terms of new trade lanes. "The African continent is gaining more and more importance for our customers," says Marco Fischer. "This makes Africa an interesting market for us as well, a market where we plan to offer more heavy load transports. But our trade lane managers will also focus on regions such as the USA, India, Southeast Asia, China and South America." Growth in Africa is increasingly coming into focus for Militzer & Münch. Stéphane Grèze is Group Delegate Africa and promotes the development of the Africa traffics for the entire Militzer & Münch Group. Moreover, Militzer & Münch France has been active in the Maghreb countries for decades, and plans to grow further there. Recently, the French country unit acquired the LPS Group with ITP and ITPL, companies specializing in goods transports to the Maghreb countries.

Exploiting competitive advantages
Militzer & Münch will use the network to position itself more broadly, to close strategic gaps, to strengthen existing out-of-gauge services, and to offer customers a comprehensive overall package. Militzer & Münch's current breakbulk and project logistics portfolio as well as the already existing network, will be further strengthened through the Atlas Breakbulk Alliance. "This should enable us to participate in new tenders and to provide significant support for existing tenders," says Marco Fischer. "After all, we can now act as a full-service provider worldwide in this field, offering door-to-door deliveries, professionally executed."
Handling breakbulk with ABA
Several global member meetings per year in collaboration with Breakbulk Europe – there was, for example, a digital member conference in May 2021
Preferred access to innovative partners in ICT and supply chain
Global NVOCC with FMC and Chinese MoT license
Ethical code of conduct including anti-corruption policy
International credit risk analysis in numerous countries
Container repositioning at 2,500 locations worldwide for more than 250,000 boxes
Container Trade Lane Benchmarking Club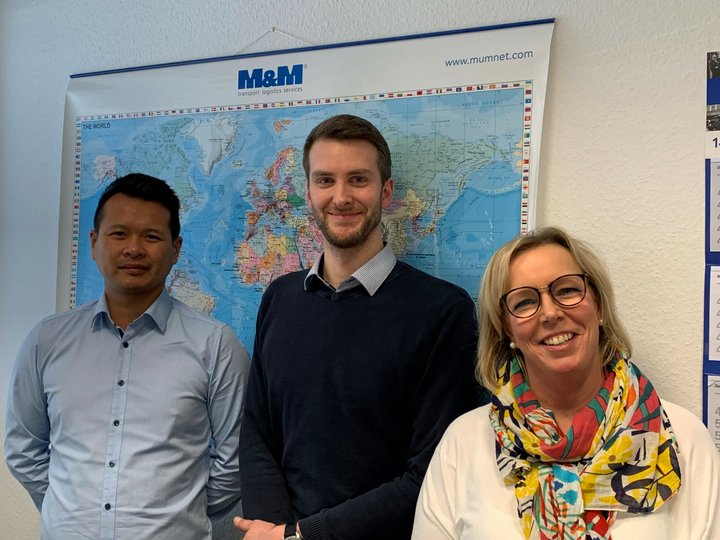 "The strategic partnership with Atlas Breakbulk Alliance (ABA) will strengthen the project business and further improve service quality in the breakbulk cargo segment," says Marco Fischer, Operations Manager Ocean Freight & Project Logistics (photo: center), with department management team Bobby Phan (left) and Sabine da Costa Soares (right).