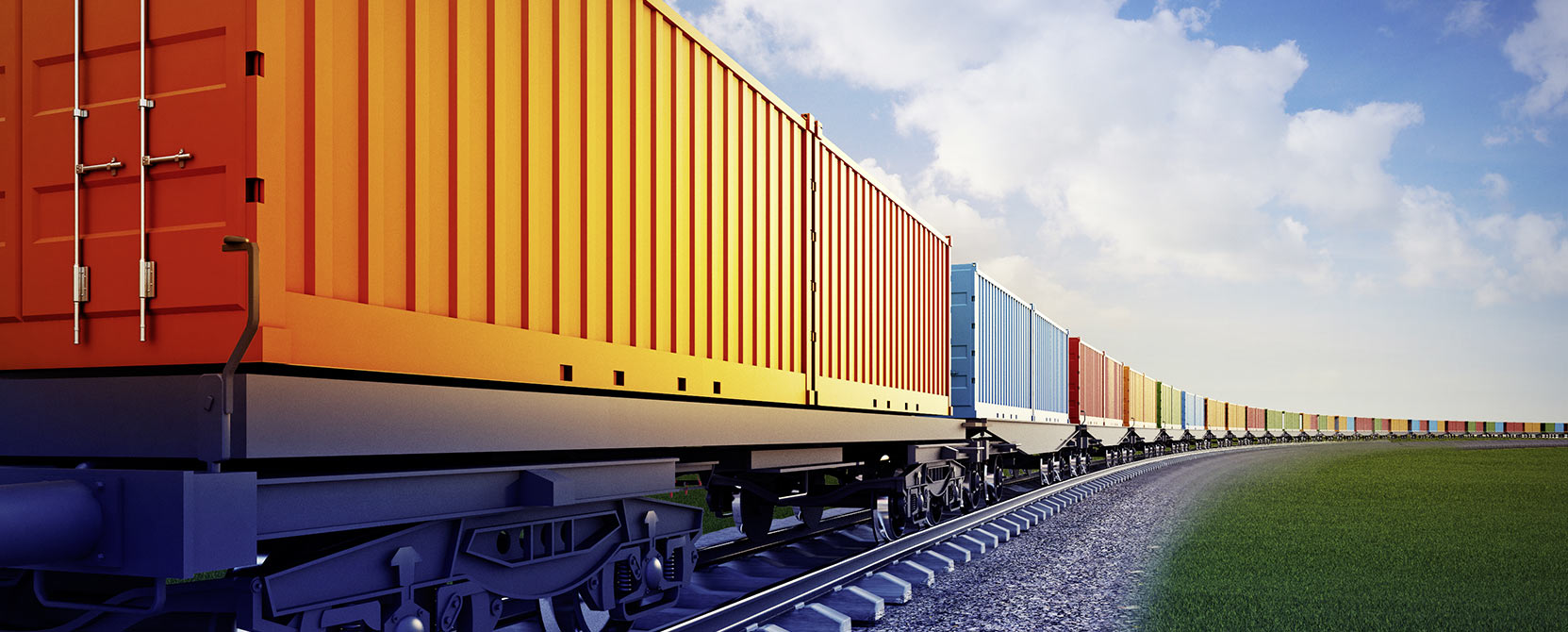 The world's longest railway connection crosses eight time zones. Covering over 13,000 kilometers, it runs from Yiwu in Eastern China to Madrid in Spain. InterRail, a Militzer & Münch sister company, offers regular transports along the record route – also to the benefit of Militzer & Münch customers.
When compared to air and sea freight, the overland transportation comes with two advantages: rail transport is decisively faster than sea freight and much more cost-efficient than air freight. On the longest freight train connection of the world, the container block trains usually transit eight countries: Spain, France, Germany, Poland, Belarus, Russia, Kazakhstan and China.
Along the route, the containers usually have to be transshipped several times, as there are three changes in rail gauge. With transports such as these, all processes have to be coordinated a hundred percent.
No problem for Militzer & Münch. Nikolaus Kohler, Regional Managing Director Middle East / Central Asia, is responsible for the Militzer & Münch national subsidiaries in the region. "We are deeply rooted in many countries along the New Silk Road – this plays an eminent role for our customers", says Nikolaus Kohler. "Not only can we offer them flexible solutions on the freight train connection from China to Europe and vice versa, we can also offer them solutions for the markets along this route.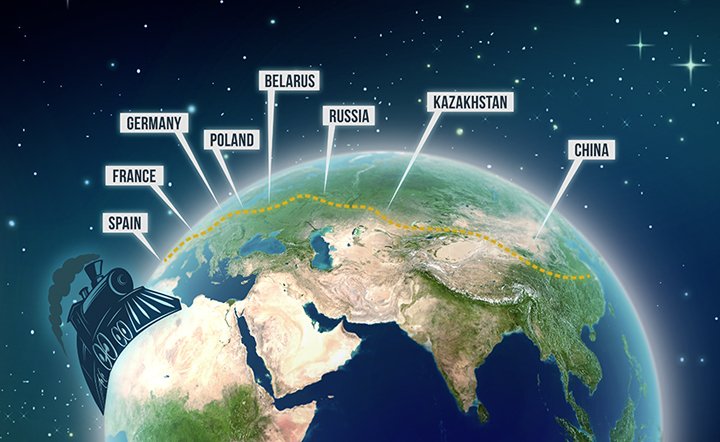 Pioneer InterRail
InterRail was the pioneer with container block trains between China and Europe. The first open trains were operated in 2014 by InterRail affiliate TransRail Belarus between Chengdu, China, and Łódź in Poland. As a neutral operator, InterRail also started the train connection from Yiwu to Europe in 2015, with such prominent destinations as Madrid, London or Prague. InterRail also works for other platforms in China like Wuhan, Zhengzhou, Chongqing, Xi'an and others.

Race track for fashion, food and electronics
In most cases, these containers carry consumer goods from China for Spain. Yiwu is the world's biggest trading platform for numerous products such as textiles and electronic devices. And the Chinese market again is supplied with Spanish ham, wine, water and olive oil. Rail traffic is very important for China – with a destination in Eastern or Southern Germany for instance, rail traffic saves the detour via the ports of Hamburg or Rotterdam.
The transition from Asia to Europe poses a challenge. The railway network in Europe is used to full capacity, border crossings are especially precarious. Here, controls and operative changeovers usually take longer than in China or Kazakhstan.
China invests billions
At least 900 billion US dollars – that's the amount the Chinese government has set aside or already invested in projects along the New Silk Road. Over 60 countries are involved in the project. Owing to the Belt and Road Initiative (BRI), roads, railway lines, pipelines, power stations, telecommunication networks, ports and airports are being constructed or modernized from Asia to Europe and Africa.
Prospects for further projects along the New Silk Road are good. In November 2017, the annual meeting of 16 European countries plus China was held for the sixth time already. At this meeting in Budapest, the capital of Hungary, China took the opportunity to promote its "New Silk Road" project. Chinese Prime Minister Li Keqiang promised a three-billion dollar investment for Eastern Europe, thus supporting the further realization of infrastructure projects in numerous countries.
How German companies can benefit
The Belt and Road Initiative entails a far-reaching modernization of the global economy. The German business community, too, can profit from the mammoth project. To advise German enterprises of the opportunities, Germany Trade & Invest (GTAI) and the Association of German Chambers of Industry and Commerce (DIHK) initiated an information campaign.
In the paper "Neue Seidenstraße – Chinas massives Investitionsprogramm" (The New Silk Road, China's massive investment program), reasons are given why it is important to participate in the New Silk Road project.