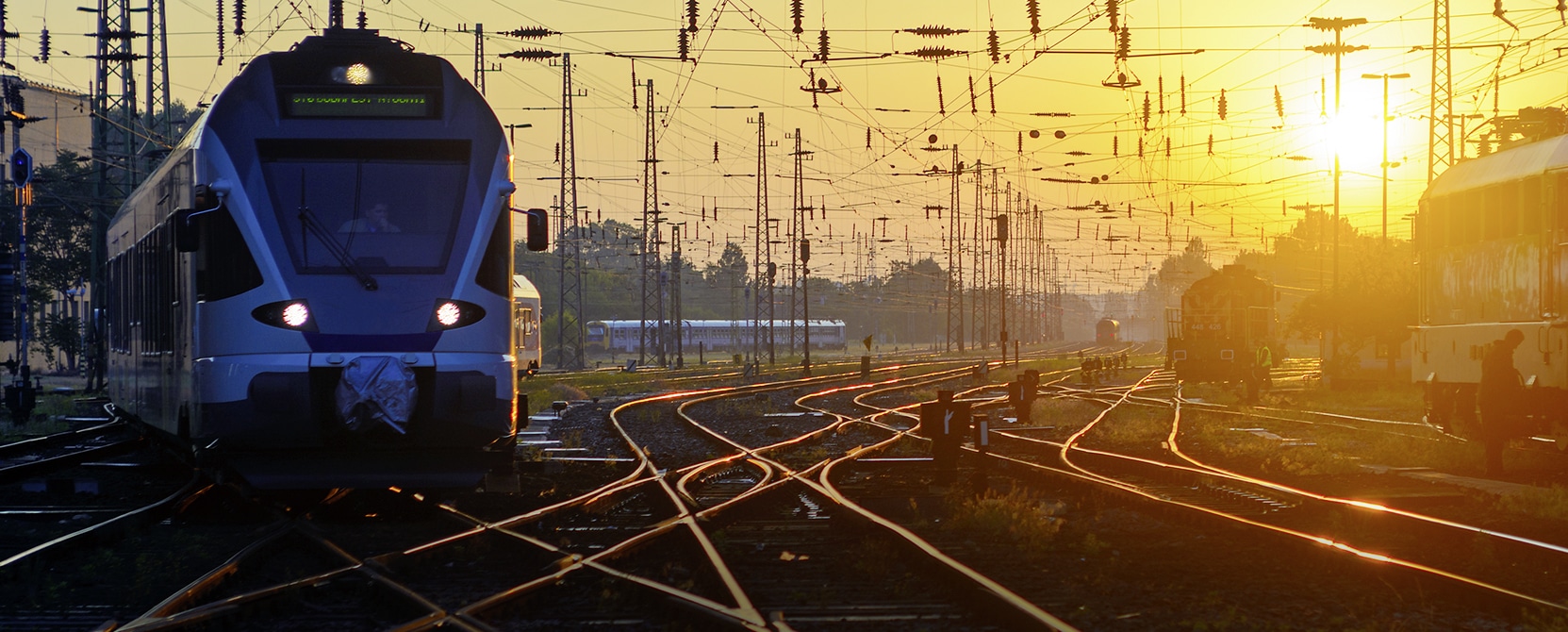 For a leading Swiss manufacturer of rolling stock, Militzer & Münch Switzerland transports components to Belarus for the assembly of rail wagons, and to Hungary for interior fitting. The wagons are to be used for passenger transport on the Hungarian railway network.
Over the last few years, the rolling stock industry has profited from a steadily increasing total market for new railway vehicles. While in 2012, the turnover was at 48 billion EUR, it reached 55 billion EUR in 2017. This global growth also benefits the Militzer & Münch customer, who manufactures customized railway vehicles for his clients, meeting their individual requirements in terms of interior design as well as in terms of technology.
The construction material Militzer & Münch transports for the customer comes from different countries and covers everything that is needed for the construction of railway wagons. The freight includes aluminum profiles, toilets, brakes, switches, cables, foamed plastics and textiles.
Militzer & Münch Basel serves as control tower
"Several Militzer & Münch teams cooperate on this project so we can offer the customer the best possible transport solution", says Nikolaus Kohler, Regional Managing Director Middle East / Central Asia. "We use the Militzer & Münch Belarus truck fleet. Militzer & Münch Basel coordinates the entire project; the Basel team also does the customs clearance. We also use our Eichenzell location as a consolidation hub for goods from Europe."
Since January 2018, the Militzer & Münch team has handled about four to five full truck loads (FTL) from Switzerland to Belarus per week. From Eichenzell, another two to three FTL transports are dispatched to Belarus per week.
There are plans to extend the weekly transport volume to 15 full truck loads destined for Belarus and Hungary. "We are pleased with the volume of this order, and with the complexity that comes with it", says Nikolaus Kohler. The big project is scheduled to run through December 2019. The customer has already announced further transports, this time to Azerbaijan.
An individually tailored IT solution
One special feature characterizes the wide-ranging project: thanks to the in-house IT company 'MMcom', Militzer & Münch can offer the customer an IT solution that is optimally designed to meet his requirements. Via the IT platform, the goods flows from different countries of origin via two consolidation hubs to the destinations in Belarus and Hungary are registered and mapped. Per remote data transmission, the system indicates in real time which shipments have been received at the warehouses in Switzerland and Eichenzell, and collates them into packing orders.